ABOUT US
Who Are We?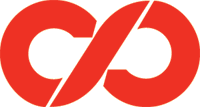 Interpersonal Communication Programs, Inc. (ICP)
30772 Southview Drive, Suite 200
Evergreen, CO 80439
Toll-free: 800-328-5099
Phone: 303-674-2051
Fax: 303-674-4283
Email: icp@comskills.com
Our Purpose
Our purpose is to help you live life better – to achieve greater interpersonal competence. To this end, we provide instructor training, materials, and referrals to certified instructors who will teach and coach you to:
Communicate more skillfully and effectively
Make better decisions and resolve conflicts collaboratively
Build healthier, more satisfying relationships with family, friends, and people at work and elsewhere
We are best known as the originators and registered copyright holders of the Awareness Wheel®, which is the structure of any issue or situation. The Wheel is also the foundation for decision making, problem solving, and conflict resolution, as well as for clear talking skills. In addition, we are noted for our other frameworks, including the Styles of Communication® Map, the Listening Cycle®, and the collaborative process called Mapping an IssueTM. The Core Communication course, in addition to our other programs for couples and business, teaches you how to put these frameworks to practical use.
Background on Core Communication
The concepts and skills taught in our courses were originally researched and developed at the University of Minnesota. The processes operationalize modern information and systems theory, and our innovative learning tools apply discoveries from neuroscience. The skills and processes are consistent with historical and contemporary pscyhological theories, with the listening skills specifically relating to theories on empathy. Over the years, more than a million and a half people have participated in our powerful and practical programs.
July 2014